Assorted Hydrangea Cards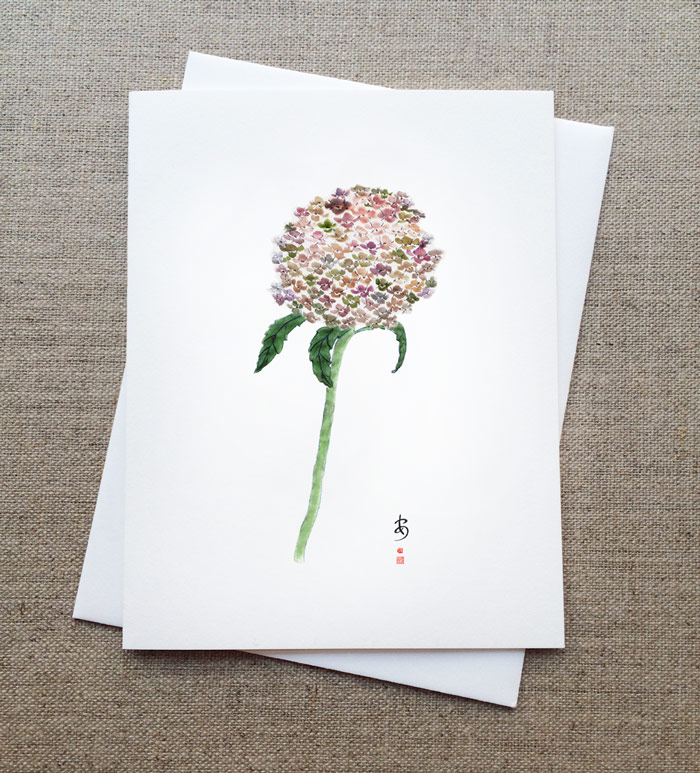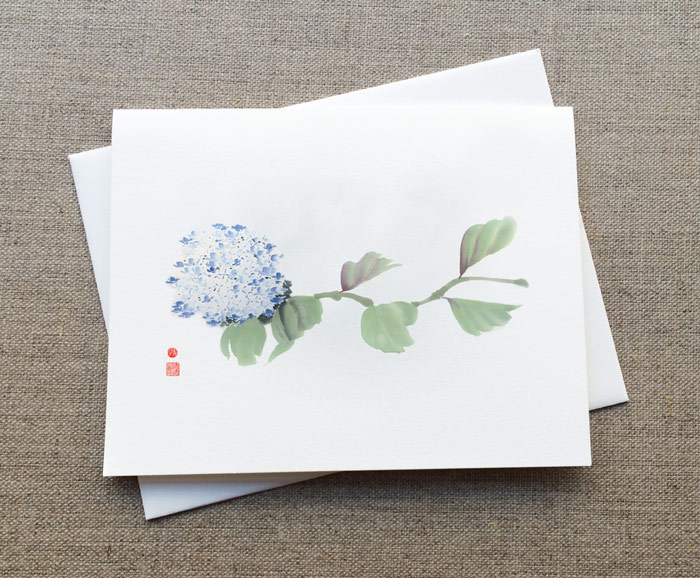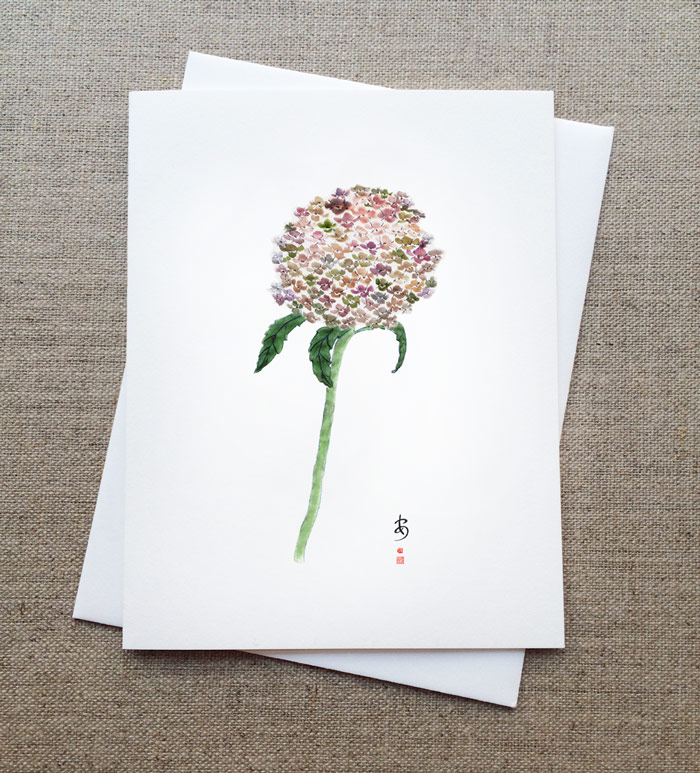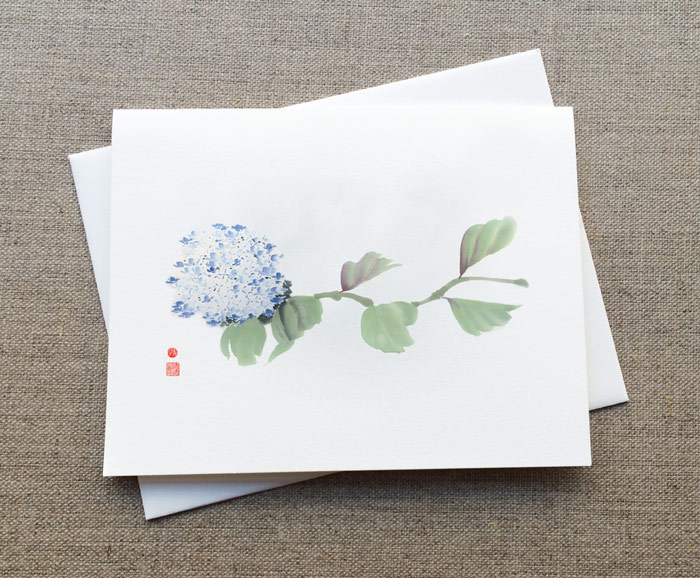 Assorted Hydrangea Cards
Prints of Chinese brush paintings done with color on rice paper. Hand-painted artwork is scanned and printed on Crane's fine-art cards.
Paintings in order of photos:
1. Blue-Violet Hydrangeas
2. Pink Hydrangea #1
3. Hydrangea
4. Hydrangeas
5. Hydrangea Bouquet
$3.50 for single card | $25 for box set of 10
Box set can be made up of assorted designs. Please specify your selection after adding a box set to your cart.
4 1/2″ x 5 13/16″. Blank interior. Envelopes included.