Assorted Box Set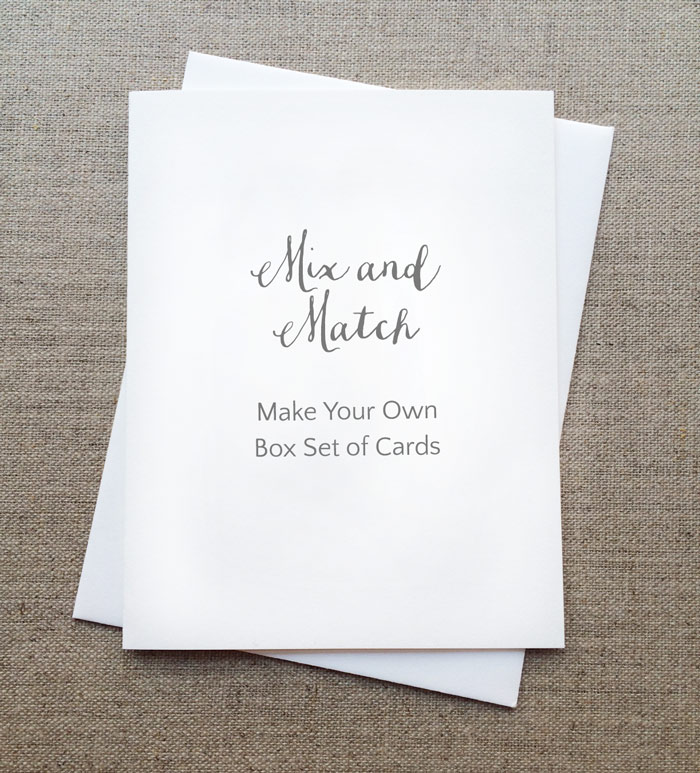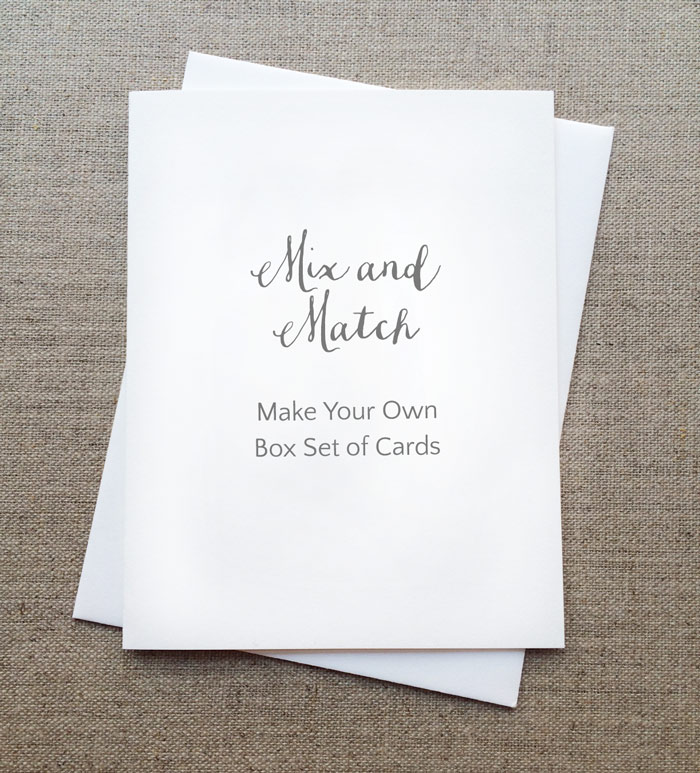 Assorted Box Set
Looking for a little variety? Create your own box set of greeting cards. Mix and match from any of our holiday cards, cookie cards and brush painting cards to make a great gift or to have yourself covered for birthdays, holidays and special occasions throughout the year!
$25 for a box set of 10 cards | Envelopes included
Selection can not include custom/personalized cards.
After adding this item to your cart, you will be asked to list the quantities of your selected designs. If you order multiple box sets, you can have different cards in each one, just make sure to clearly list your selections.